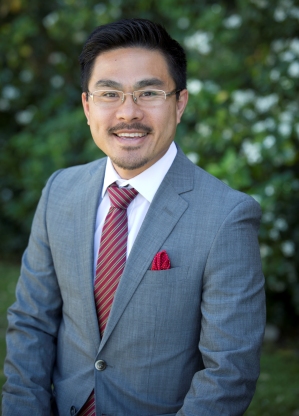 Vu Nguyen
Director - Finance Broker
Vu's career in finance and mortgages started in 1999 with ANZ where he worked in the Mortgage Servicing department whilst completing his University Degree in Bachelor of Business. In 2003 he set up his own business and joined a start-up franchise group called Money Depot. He soon outgrew this group after 4 years and established his own company called Arrox Enterprise. A strategic alliance was later formed with like minded Brokers to create NDK Finance, which later became a successful sub-aggregation business with over 11 Mortgage Brokers settling over $100 million in loans per year. During this time, he achieved several industry recognition awards as well as being inducted into the PLAN Australia Hall of Fame for over 15 years of membership and service to the Mortgage Industry.
Tauro Financial Group became the latest evolution of the corporate expansion which has grown primarily on the back of sound advice and referrals from satisfied clients. It was the next chapter of a vision that included higher level service and valued proposition for residential and commercial clients across the nation.
Vu is highly regarded in his community not only for his Business success and strong moral integrity but also for his endless volunteer efforts with his local Little Athletics Club where he coaches and manage groups of little athletes competing in Regional competitions all the way through to State Championships. He is a devoted husband and a father of 3 who loves to cycle on weekends with his young children as well as trains and participates in marathons around the globe.
Formal Qualifications:
Bachelor of Business (Management) from Monash University
Diploma of Financial Services (Finance/Mortgage Brokering Management) from Plan Connect
Awards & Achievements:
Sales Excellence Award 2011 (Plan Australia)
Sales Excellence Award 2012 (Plan Australia)
Hall of Fame 10 Years 2013 (Plan Australia)
Excellence In Finance 2016 (Plan Australia)
Excellence In Finance 2017 (Plan Australia)
Hall of Fame 15 Years 2018 (Plan Australia)
Vu Nguyen is a credit representative (399018) of BLSSA Pty Ltd ACN 117 651 760 (Australian Credit Licence 391237).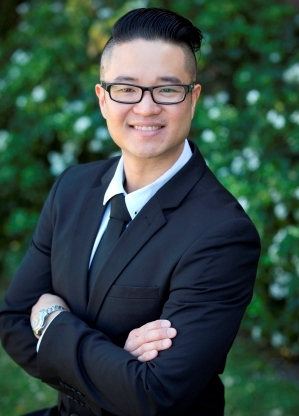 Joseph Chew
Mortgage Broker
Joe understands how important it is to find the most appropriate and competitive loan to secure your residential, commercial or personal financial needs. His connections with high profile banks and non-major lenders enable him to tailor a loan solution that meets your unique circumstances and requirements. Whether you are a first home buyer or established homeowner wishing to upgrade or refinance, a property investor or a business owner, Joe can help.
Joe's objective is simple. Honesty and integrity above all and to provide you with the best possible experience in obtaining finance to achieve your goals.
Apart from being a mortgage broker, Joe enjoys trying out new cuisine and food venues with his lovely partner Jenny, watching horror movies and hitting the gym.
Formal Qualifications:
Diploma of Finance and Mortgage Brokering Management
Diploma of Business (Frontline Management)
Certificate IV in Business Administration
Joseph Chew is a credit representative (493773) of BLSSA Pty Ltd ABN 47 845 896 018 (Australian Credit Licence 391237)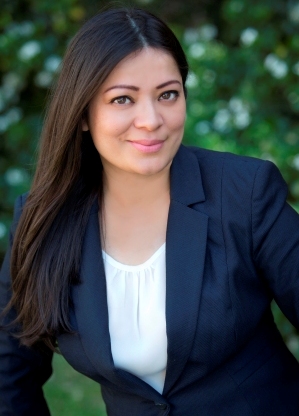 Suman Goswami
Mortgage Broker
A dedicated, dynamic and highly skilled Mortgage Broker with over 13 years of experience in the Banking industry with a wealth of knowledge and expertise in the Home Loans sector. Suman strives to establish procedures that deliver robust results and build long-term relationships with her clients. Whether you are a First home buyer or an experienced Investor she is always willing to go to great lengths to achieve the best outcome for her customers. Focused to provide consultancy and advice to clients from a number of diverse backgrounds, her clients are given the utmost attention to ensure satisfactory outcome.
Formal Qualifications:
Bachelor of Science from Melbourne University
Diploma in Finance and Mortgage Brokering Management from The National Finance Institute
Suman Goswami is a credit representative (481980) of BLSSA Pty Ltd ABN 69117651760 (Australian Credit Licence 391237)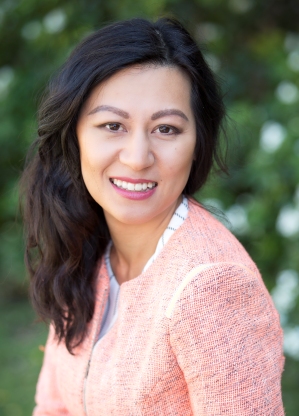 Rachel Nguyen
Office Manager
Rachel is the Office Manager at Tauro Financial Group. Her background has been in Aftersales Care and Customer Relations with prestige brands including Louis Vuitton, Hugo Boss and Bib Stillwell BMW to name a few. Her extensive experience in high end customer service and marketing will be the corner stone to leading a team and providing excellent service to our clients.
When not working Rachel spends her time taking care of her family including 3 young children and a marathon running husband. She loves practising her yoga and exercising with friends on the beach.